My father's good friend Rt. Hon. Lord Sempill got me an engineering apprenticeship at De Havilland Aircraft Company Hatfield Hertfordshire England. He was my Guardian while I was in England and did keep in touch with me until he died in 1967 when I was at Leyland Motors Ltd in Lancashire England.
I was at the De Havilland Aircraft CompanyTechnical School at Astwick Manor in Hatfield Hertfordshire England.
My friends were Tony Martin: He had (I think) 175cc twin Douglas motor bike. Tony was prone to accidents and on one occasion he had given my name to the police as he thought that he was noted. In or around 1956 his parents got him a Triumph Roadster. Once he was copped as he had two of his friends in the front seat of his Triumph Roadster. Making three with him at the wheel and the judge asked him "How many people do you think could go in the front seat" Tony replied him " Well there are three windshield wipers hence I guess three " Believe it or not he got away with it. I still remember telling this to my father (who was a lawyer) and having a laugh. What is more my father would remind me of this from time to time. I had a Bantum 150cc motor bike when he 175 twin Douglas and Tony would often ask me why I don't get real one and I told him that my Pater said that I could have only 150cc - and Tony said why you can get a 150 twin and he will not know. In fact I told my pater this too. My pater really enjoyed it.
Tony and his wife lives in the USA and keeps touch to date.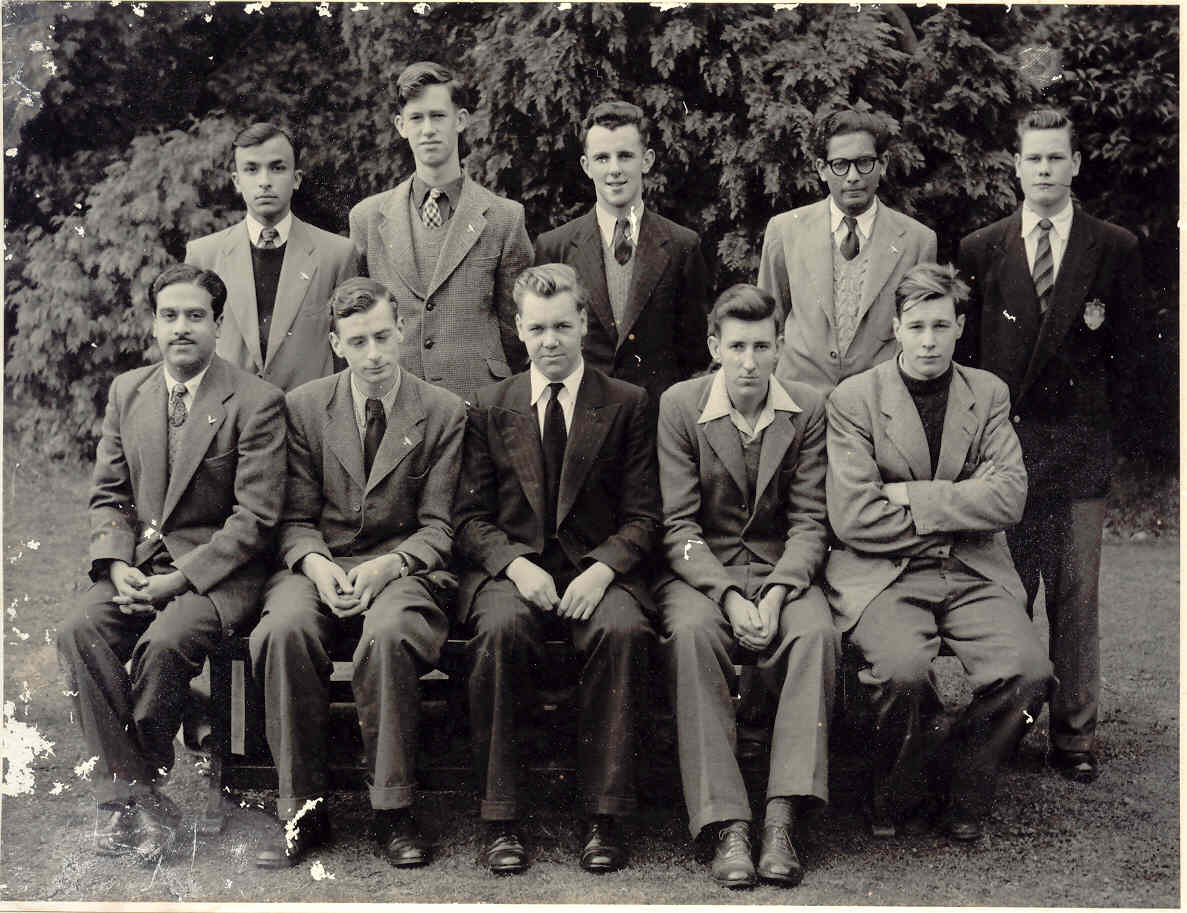 Standing from left is Mirsa from Pakistan , Tony Martin , cannot remember, then myself seated 1st
from left was from India cannot remember name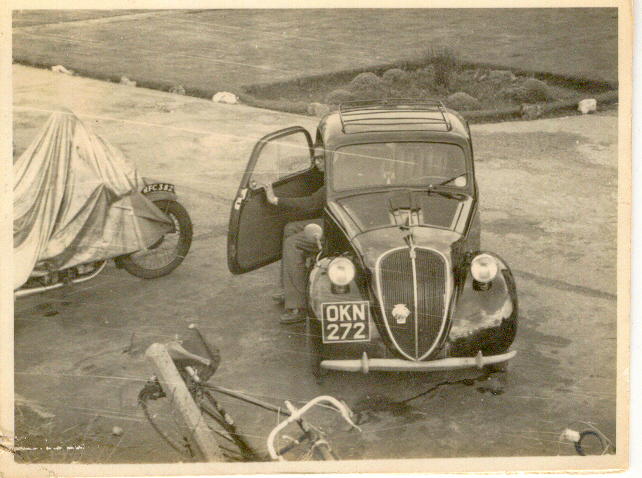 My Bug Fiat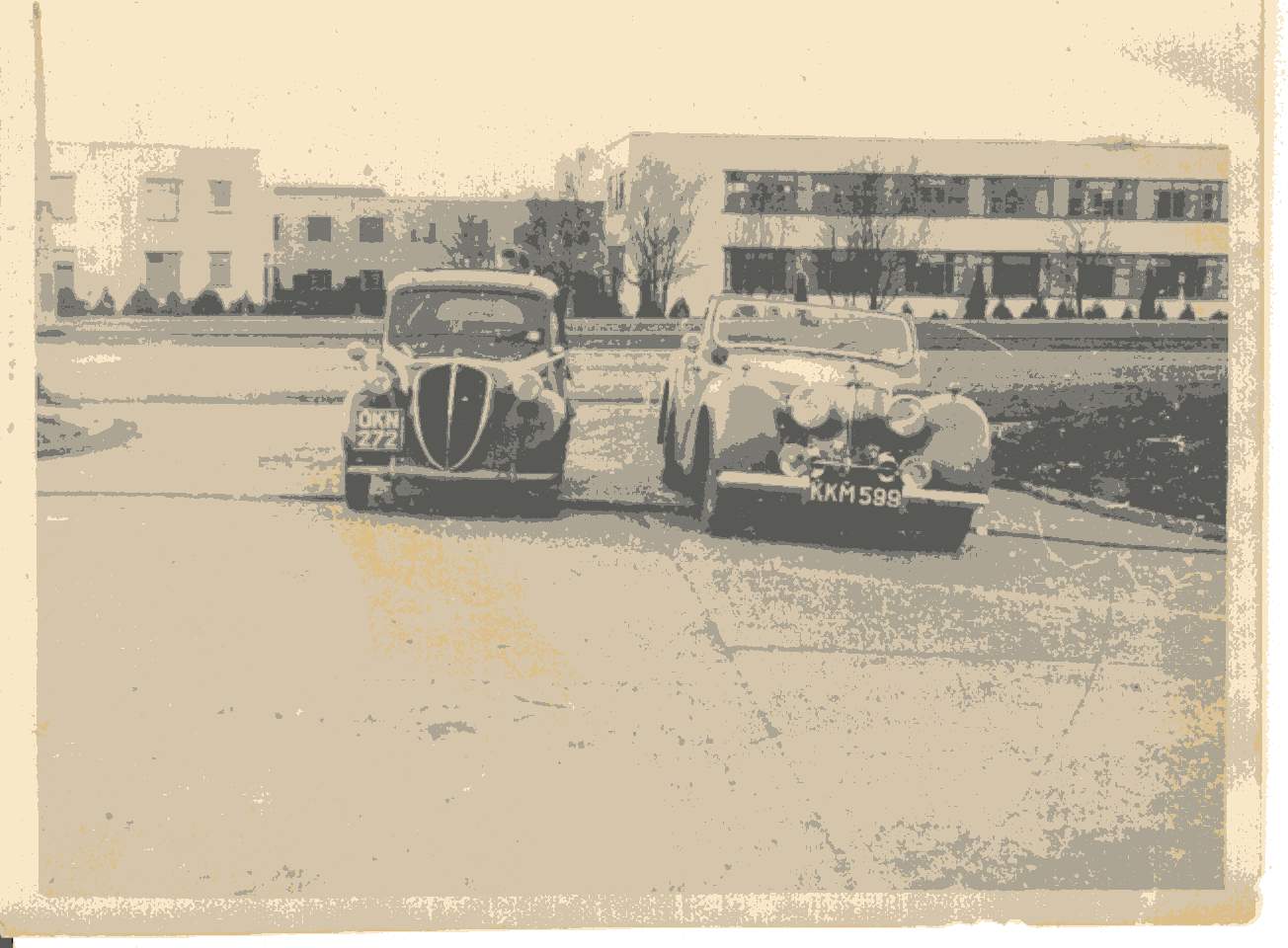 Tony's Triumph Roadster & My little Bug Fiat 500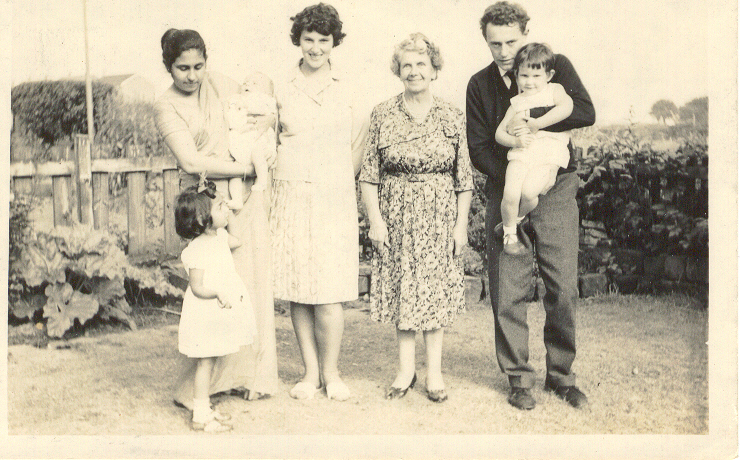 Left to right Krishni our daughter, Lala with Keith's baby, Janet, his mum and Keith with his eldest. 1966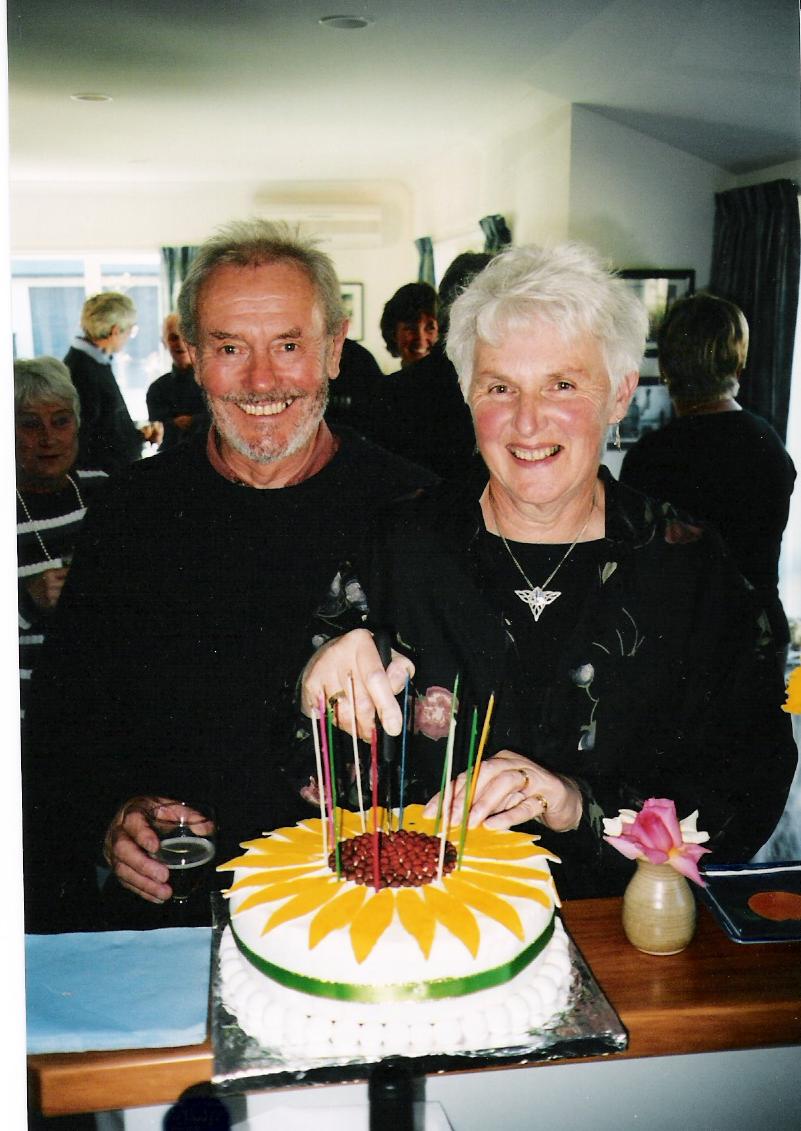 Janet's birthday taken in 2000

My friend Keith Ratcliffe who was at DH with me in the UK and is now in New Zealand. We have kept in touch to date .
I have lost touch with Ian Underwood, Mirsa from Pakistan, & Peter Crook of Jamaica.