Wijewewardane Childrens Home & Womens Vocational Training Centre
The ancestral home in Walana stands on a 2 acres plot of land which my father and his brother - Don Charles, inherited in equal share. At my father's death he had willed it to the Buddhist Congress to be run as a Orphanage. The Buddhist Congress in turn handed it to a committee to run it and my cousin Nissanka Wijewardane ( the former Secretary to Governor General of Sri Lanka and later Chairman Bank of Ceylon ) was the Chairman of the committee from 1965 to 1982 and I took over as Chairman of the committee from 1982 to 1994. Since 1994 Nissanka is Chairman again.
My grand parents also built Walana Temple just few yards from their home and a School (Photos of the school not available at this time). Their ashes are buried at the school grounds.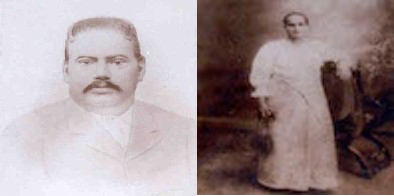 ---
Photograph of the house, temple, and school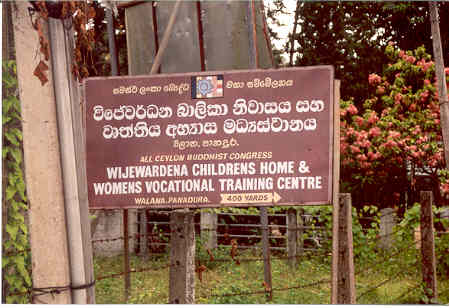 Sign board on the main Colombo-Paranadura road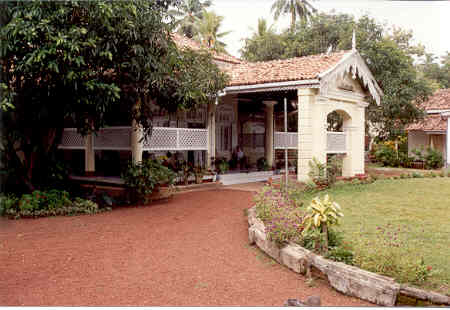 My grandparent's house now an orphanage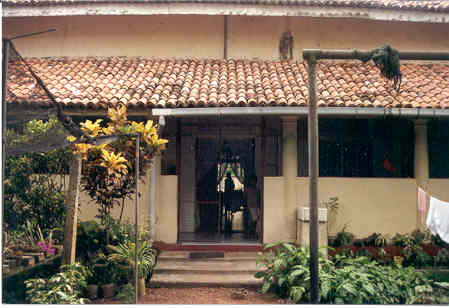 Back view of the house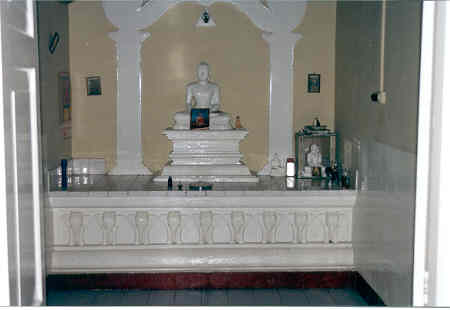 Shrine room at the house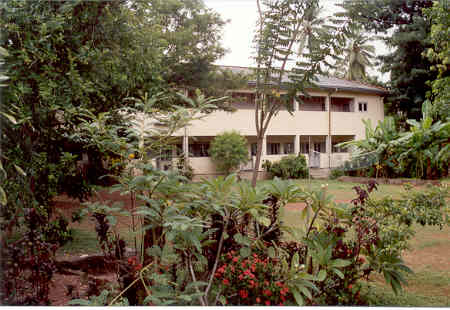 Vocational Training built after 1965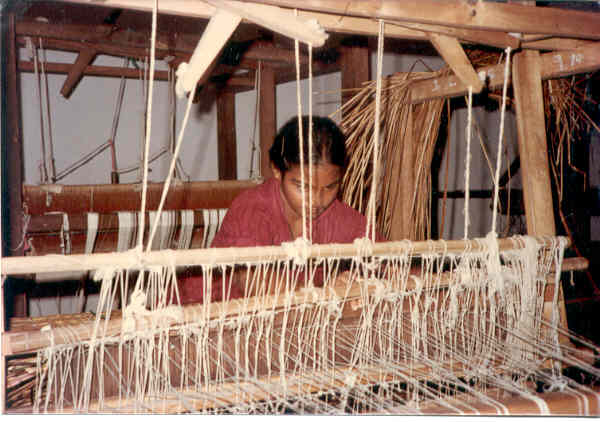 Vocational Training -- Weaving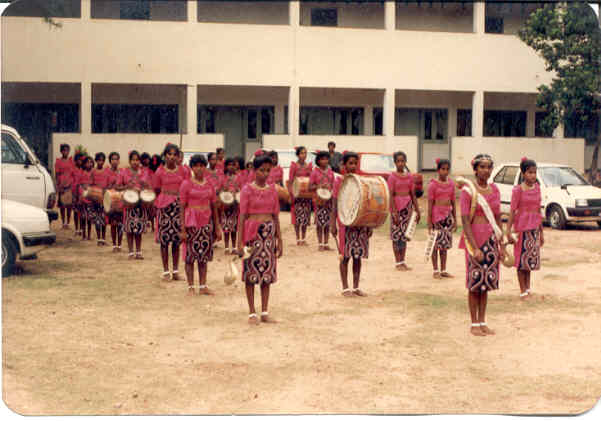 Wijewardane Home Band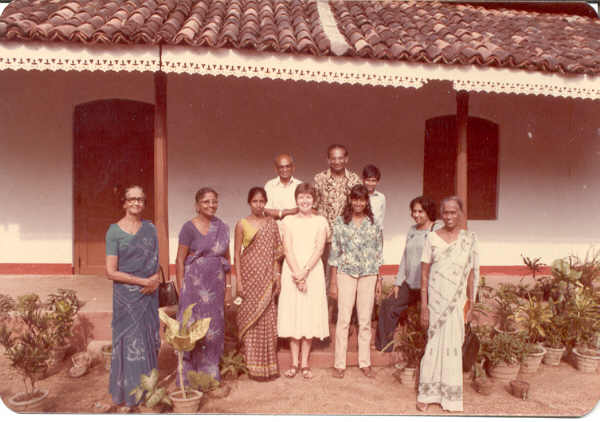 Committee, background is the kitchen the girls catered in to supplement
operating expenses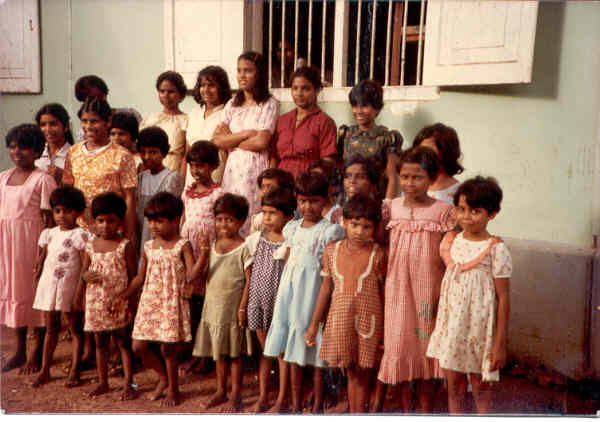 Children at the home
Temple pictures